What is the difference between Detailing & Valeting
Valeting and Detailing are closely linked together, "Car Valeting " the vehicle is washed, polished & waxed on the exterior, usually by hand. Car Detailing adds more steps in the preparation & wash processes with multi stage"Machine Polishing" which refines the paint work & removes as many swirl marks, scuffs and scratches from your car paint work as possible.
Polishing by hand will not remove these marks in most cases, many polishes have fillers in them which fill in these fine scratches giving the appearance they have been removed. As far as i am aware you either have your car resprayed which is very expensive to remove the swirl marks, scuffs and scratches or have your car machine polished which will be much more cost effective than a respray.
The Full Car Valet i offer usually takes between 5 to 7 hours or one day to complete. If your car needed my Full Paint Correction, the estimated time frame would take 3.5 to 5 days to complete due to the many different processes involved, for example taking the paint gauge readings to check the thickness of paint on the car bodywork, removing the wheels to gain access to clean your wheel arches and remove any old wheel balancing sticker residue. Taping up rubber and plastic areas and car badges so the compound does not damage those areas when machine polishing the vehicle.
A full car valet leaves your car in a showroom condition but it will not refine the paint work like machine polishing will. It will not go into the same Detail as having your car detailed.
Detailing for your pride and joy

Why get your car detailed, there are many different reasons for detailing your vehicle. It is cheaper getting the paintwork corrected than having a respray.
Our aim is to enhance, correct and protect your investment; all vehicles come with differing scenarios, such as scratches, swirl marks, paint overspray, tar, tree sap, fallout to name a few. Some vehicles may just require an enhancement with a final finish that protects your investment like a wax or sealant.
Others may need a full correction or protection against winter.
G & G offer Ceramic Sealants which will give the paintwork up to 3 or 5 years protection dependant on choice.
These feature a high gloss, which is scratch resistant, chemical resistant, UV resistant, thermal resistant and Anti-Graffiti which is Super Hydrophobic and Anti-Graffiti effect combined mean the surface coated with a ceramic will stay cleaner for longer as dirt and grime will not stick to the surface and the super hydrophobic effect of the coating will cause water to bead up and roll of the surface.
Wax and ceramic sealants provide a protective barrier against contaminates and airborne particles like fallout (iron filings) that can eat into your paintwork and overtime create rust spots.
The holy grail that perfectionist want is the ultimate shine that repels water and contaminants and looks fantastic.
Ceramic Sealant Breakdown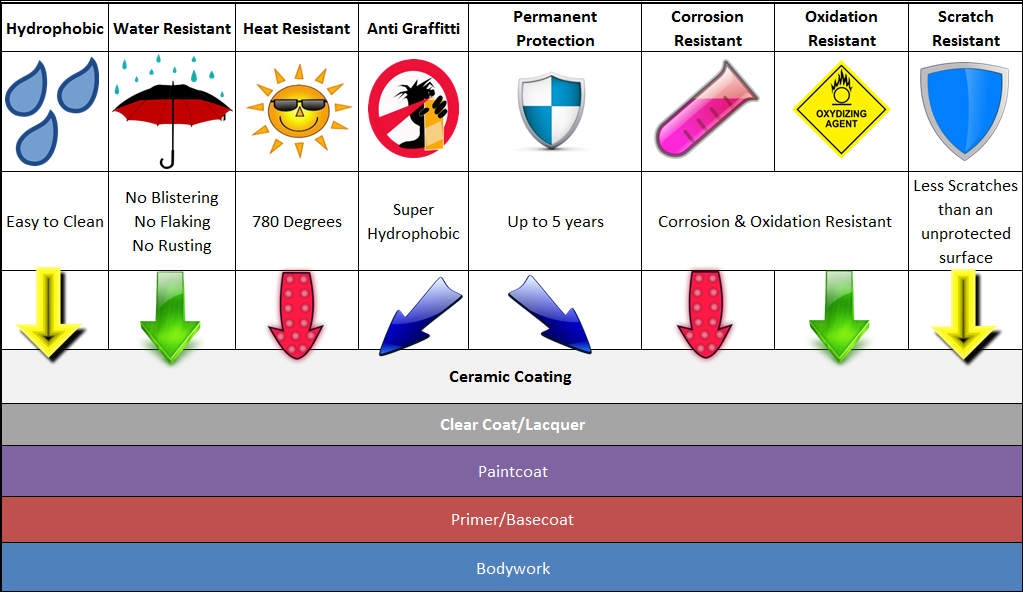 Full paint correction detail: (Timeframe 3 to 5 Days)
Enhancement Detail: (Timeframe 1 to 2 Days)
The images below are of a Full Paint Correction i completed, you can clearly see the scratches and swirl marks that need removing to bring the vehicle back to a better than new condition. The bodywork was sealed to seal in the high gloss finish, all windows were sealed and alloy wheels sealed. The Ford ST had the brake callipers painted from Red to Blue which really makes them stand out. It took 5 days to complete the Full Correction.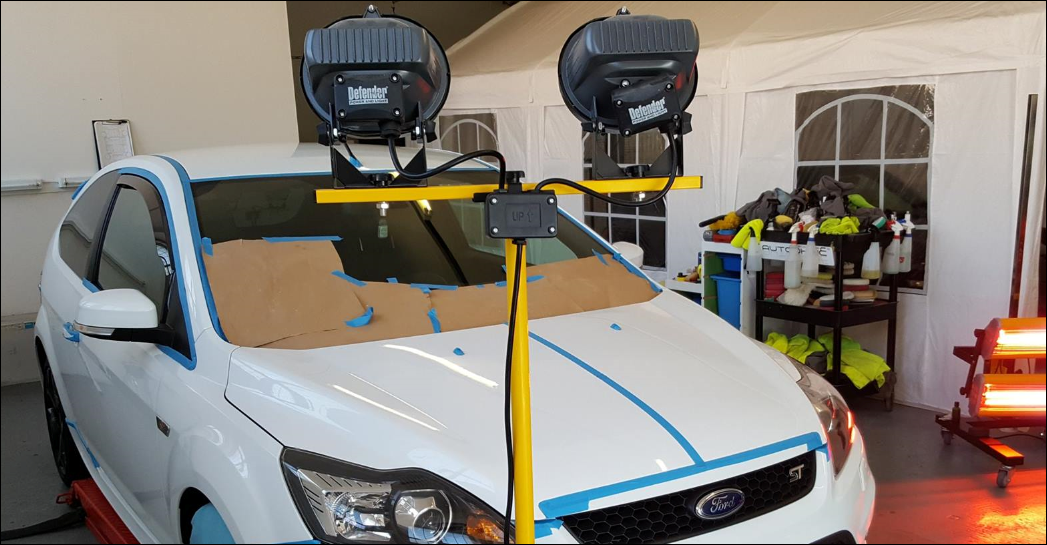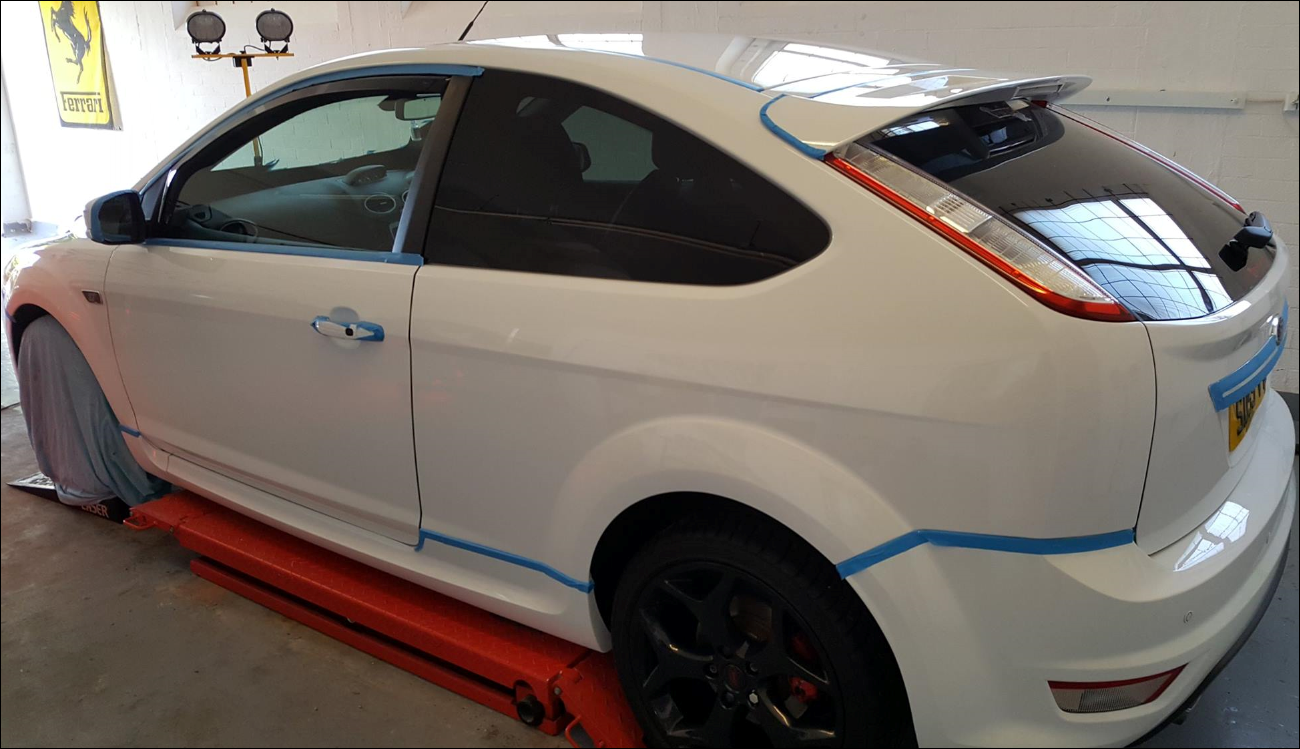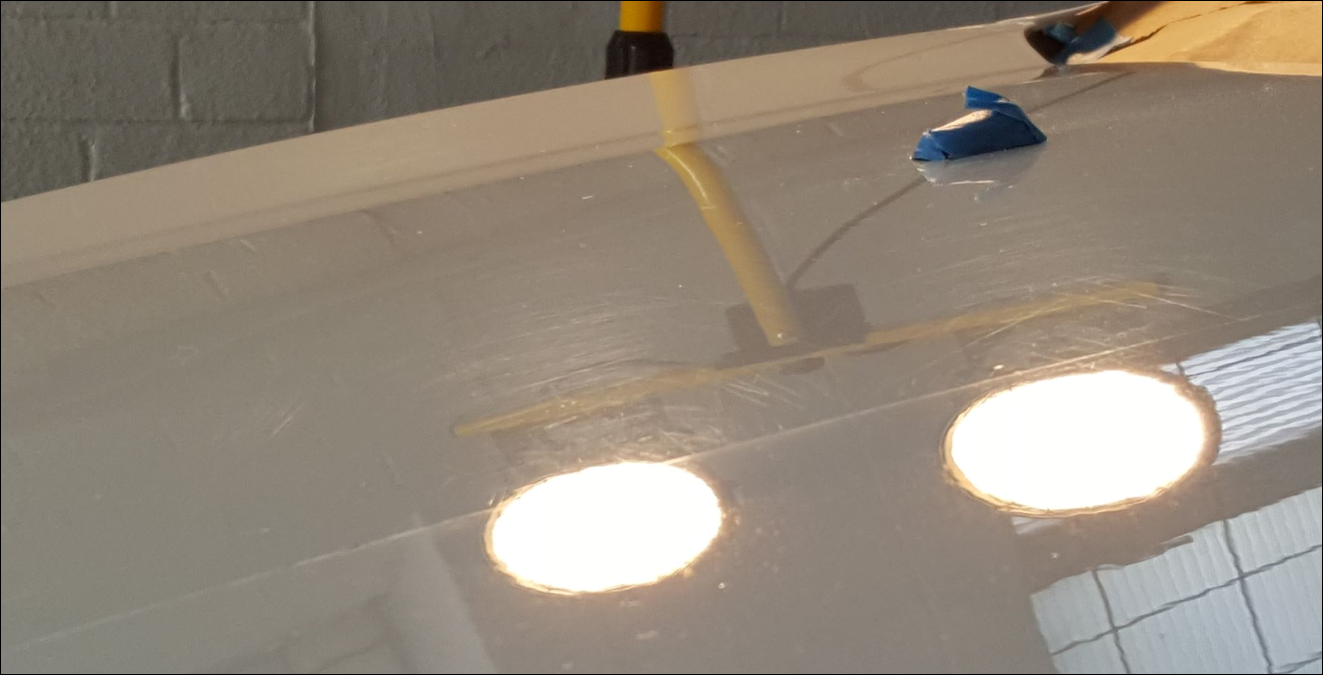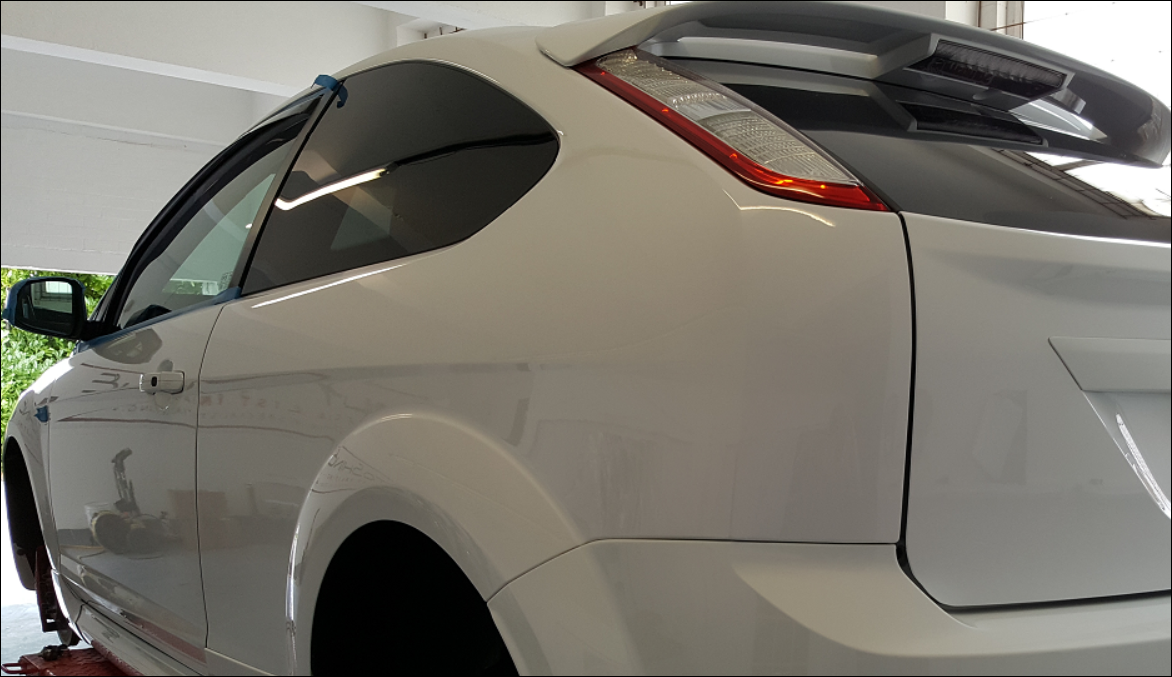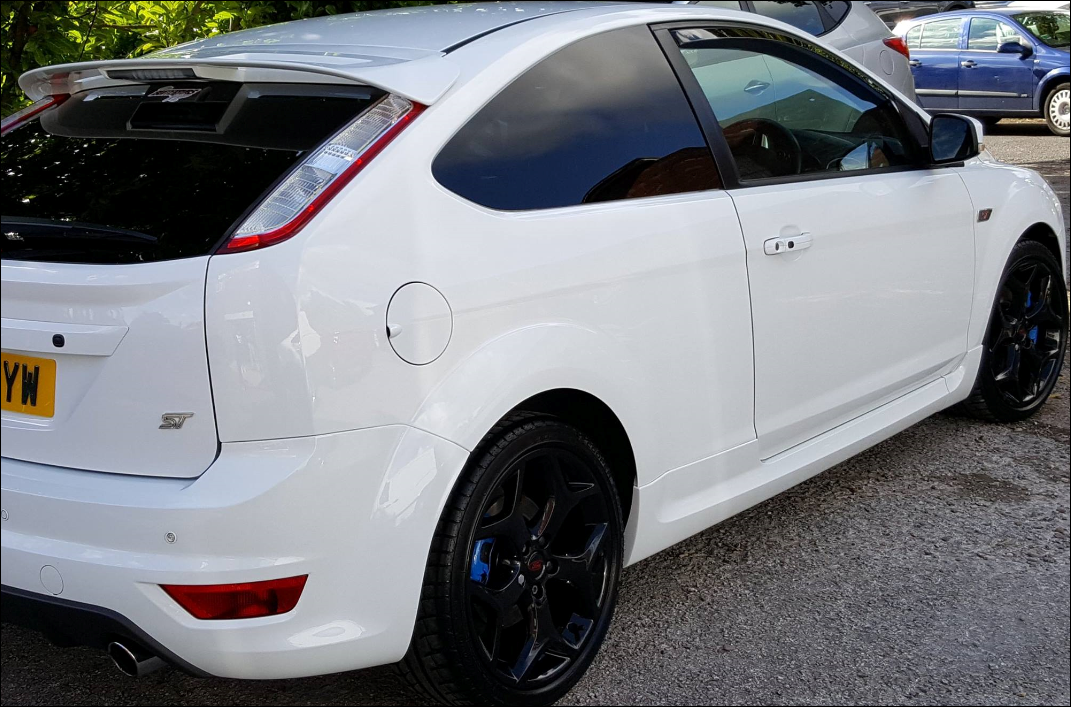 .